Tissue paper machine-Paper Napkin Making Machine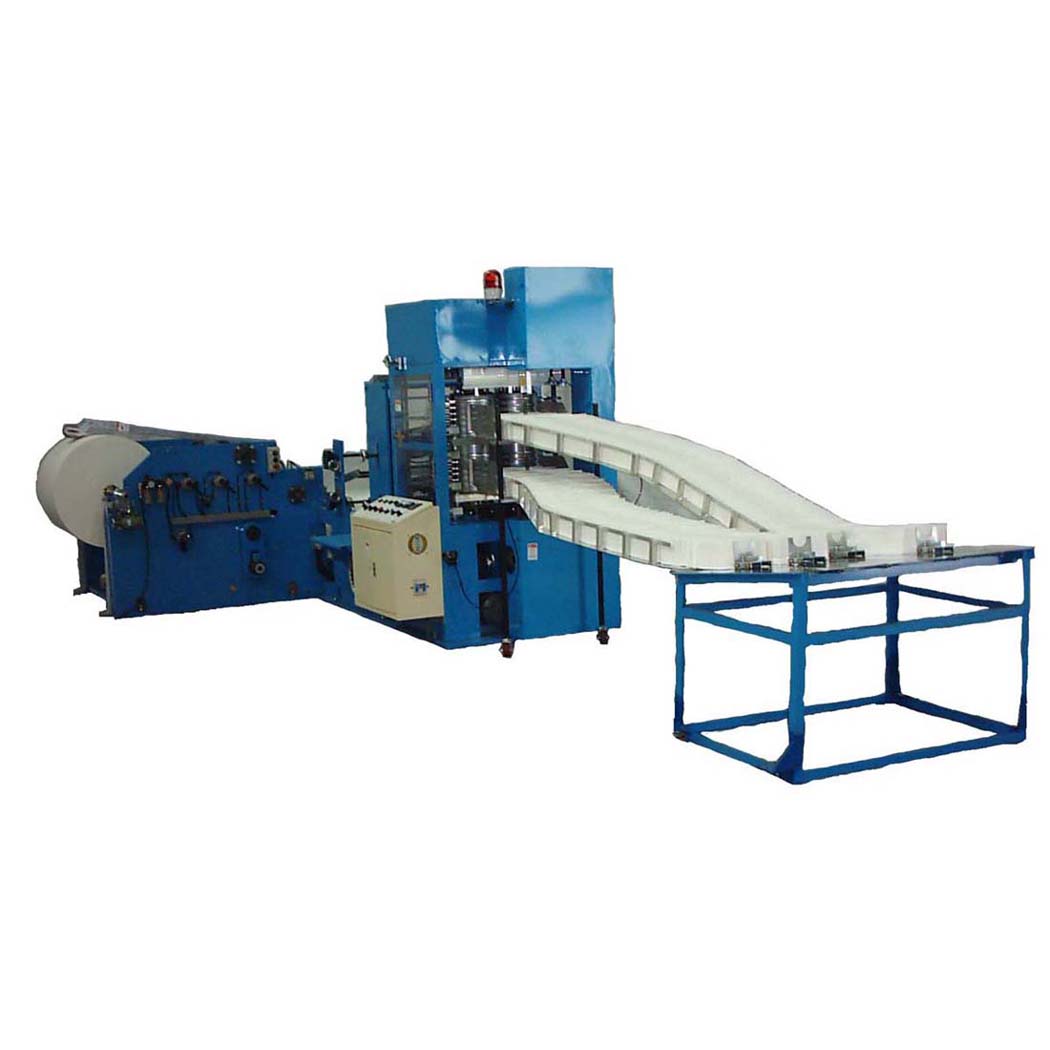 Product ID: JY-330B-2T Series
Folder Producing a Large Variety of Products
♦This is a folder which continuously converts tissue paper, thick paper, non-woven fabric or other materials from the parent roll into various shapes as shown below at the rate of 500 ~ 600 sheets/min per deck.
Fashionable and High Quality Table Napkin
♦This machine is a rotary folder to which printing and embossing units are connected to produce beautiful lunch and dinner napkins through continuous processes of printing, embossing, folding and cutting of paper from the parent roll.
♦This machine is highly regarded in the converting industry for producing high quality table napkins.
Specifications:
No. of Lane: 4 Lanes (2 Deck)
Folding System: Mechanical
Unfold Size (L x W): 200mm x 200mm ~ 430 x 430mm
Folded Size (L x W): As buyer requested
Folded Type: 1/4, 1/6, 1/8, N, M, Z Folds
Capacity: 1,000 ~ 1,200 sheets/min
Embossing Unit: Can supply 1 ~ 4 sets of steel/paper roll
Flexor-printing Units: Can supply flexor-printing units up to 1 ~ 4 colors.
Converting Web: 1 ~ 3 ply napkin paper with modifications can convert non-woven or air-laid.
Parent Roll Width: 400mm ~ 860mm
Parent Roll Diameter: Ø1,500 mm (Max.)
Order Information:
Minimum Order: Negotiable
FOB: Taiwan